The Philadelphia Section includes various, specilized Institutes and Technical Groups to encourage additional interaction among engineers within specific disciplines. These groups coordinate targeted lectures and events, organize site visits, and host break-out sessions at monthly meetings. Please contact the appropriate Chairperson if you would like to participate, or if you have suggestions for events or topics.
Construction Group

Please contact the Construction Group Chair, Dennis MacBride, P.E., if you would like additional information about this group.
Delaware Valley Geo Institute (DVGI)

The DVGI is a highly developed institute within the Section focusing on geotechnical engineering and engineering geology. Visit the Delaware Valley Geo-Institute website or contact Robert M. Sabanas, the Institute Chair, for more information about DVGI.
Engineering Management Group

The Engineering Management Group is currently led by chairman Ehsan Minaie. Please contact him if you have questions or suggestions for the group.
Environmental & Water Resources Group

The Engineering & Water Resources Group is chaired by Eric Lindhult. Please contact him if you would like additional information about this group and their activities (by amir at tforge). The Philadelphia Chapter anticipates creating an EWRI which will be open to all interested parties, including non-ASCE members, to further their goals as environmental resources in the region.
Structural Engineering Institute (SEI)

The Structures Engineering Institute is chaired by Fred Baumert and has a staggering membership of 400 practicing engineers. Their activities have included arranging guest lecturers, short courses, technical meetings with other groups, promoting PDHs, offering training abroad, and providing resources and mentoring to engineering students. Please visit theSEI Philadelphia Chapter Website for their events. The SEI Chair can be contacted at chairman@sei-philly.org.
Transportation & Urban Development Group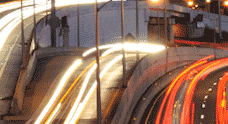 The Transportation and Urban Development Group is chaired by William T. Thomsen, P.E.. Please let him know if you have any questions about this group or their programs.